This campaign aims to increase awareness and understanding of the 'microbiological reality' of Pfizer's operations. Together with the employees of Pfizer Puurs, Elza fights to promote the health and welfare of patients by ensuring the quality of their aseptic medicines. 
I designed and illustrated the characters of the campaigns namely Elza and Vik (superheroes), Mike Crobio (villain), E-team (group led by Elza) and micro-organisms army (led by Mike). It was a really long process but I had so much fun designing the characters (especially with Mike and his army).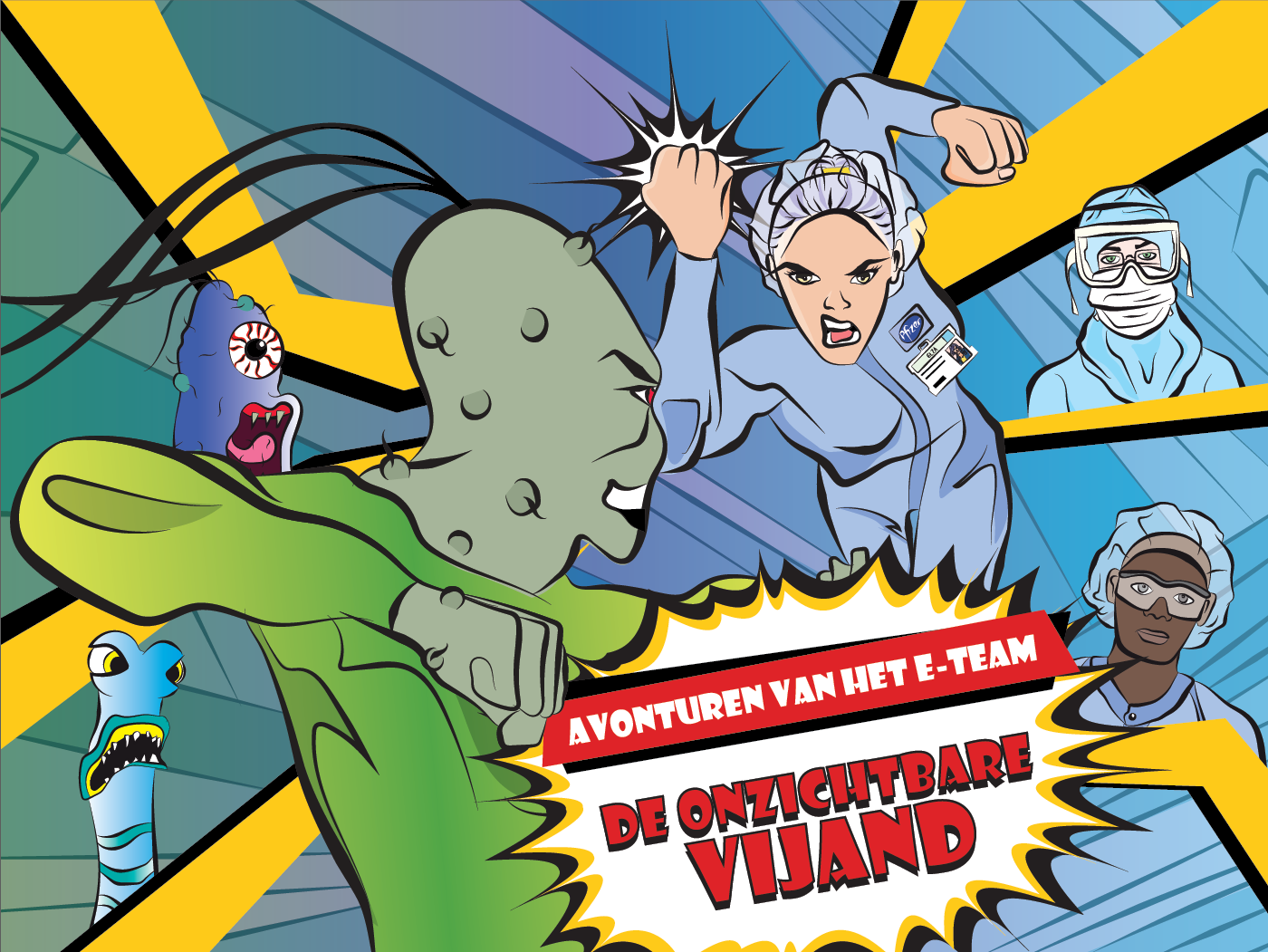 Elza is the cool and sassy heroine who fights villain Mike Crobio.
She is seen in a series of different poses and in her work attire.
Vik is Elza's partner, another superhero who cares about safety.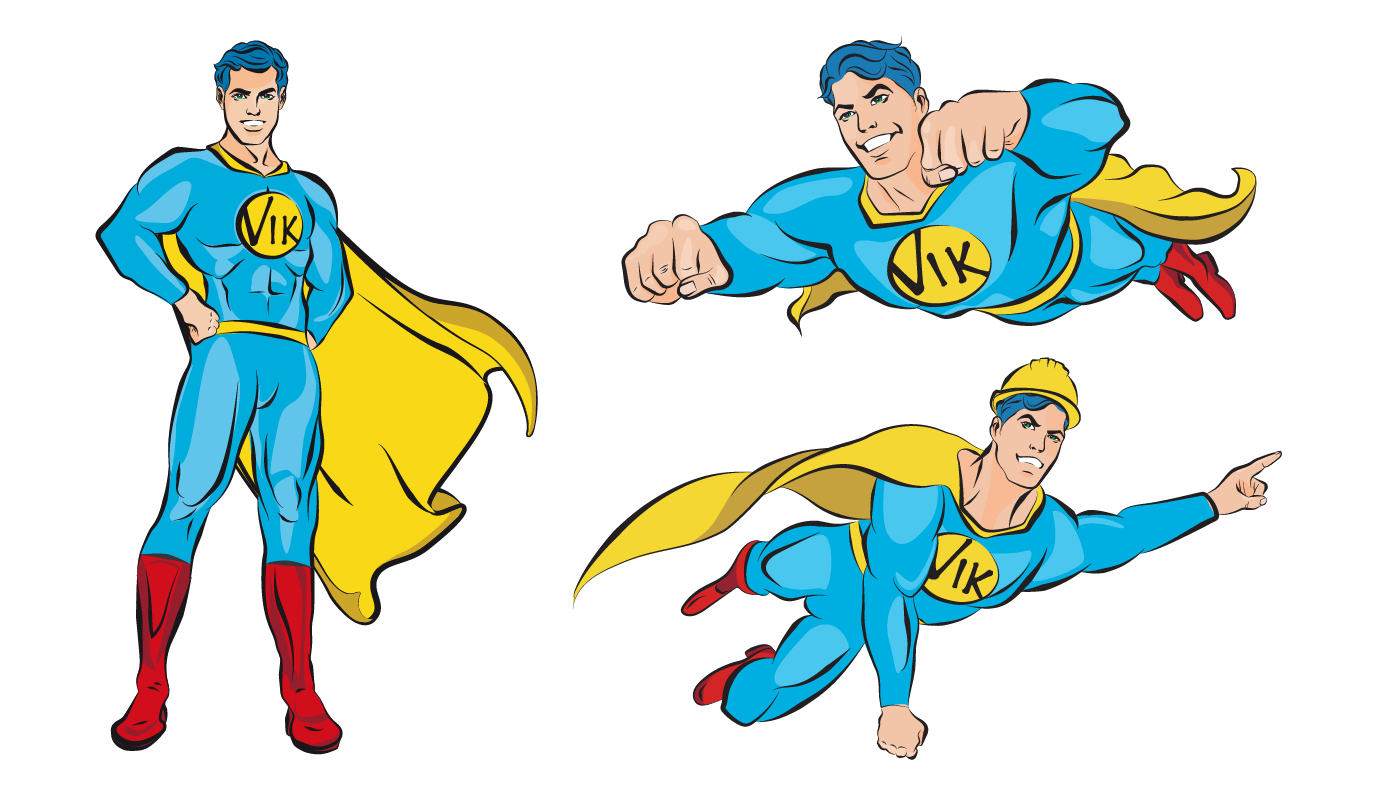 Postcard and posters promotion for the campaign.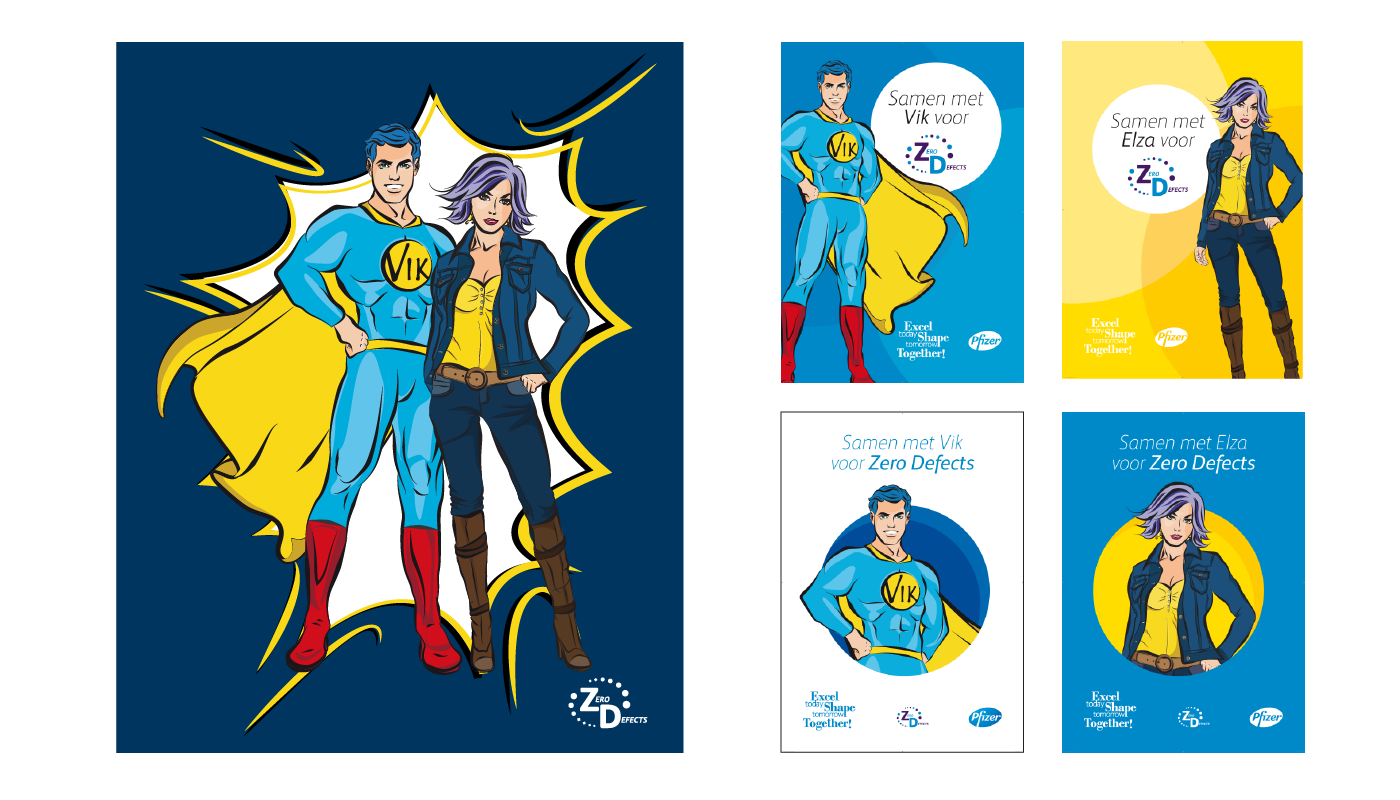 Led by Elza, the E-team signifies Unity: Together for the patient, fighting the invisible enemy.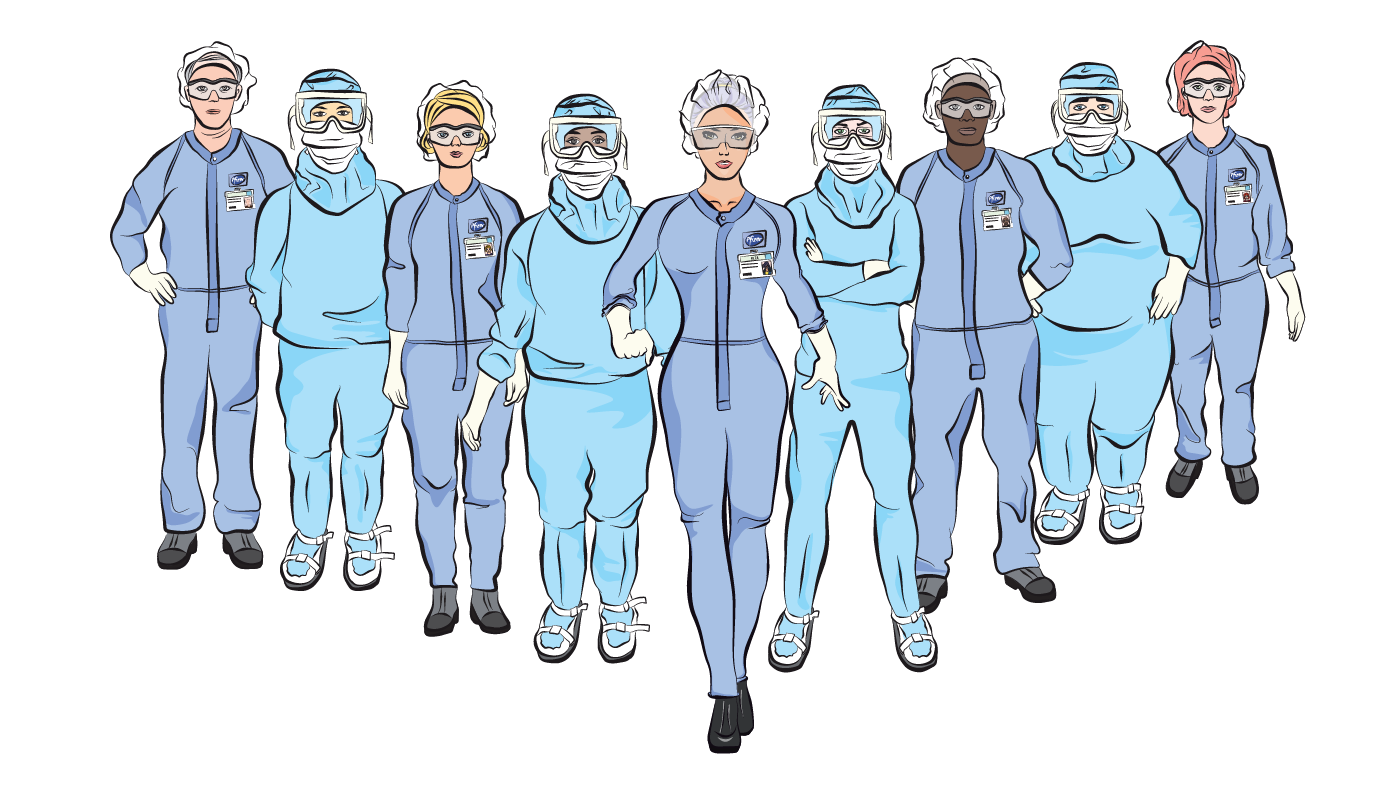 The invisible enemy who is sneaky, invisible and malevolent, but smart.
Here he is seen before and after defeat (by Elza, of course).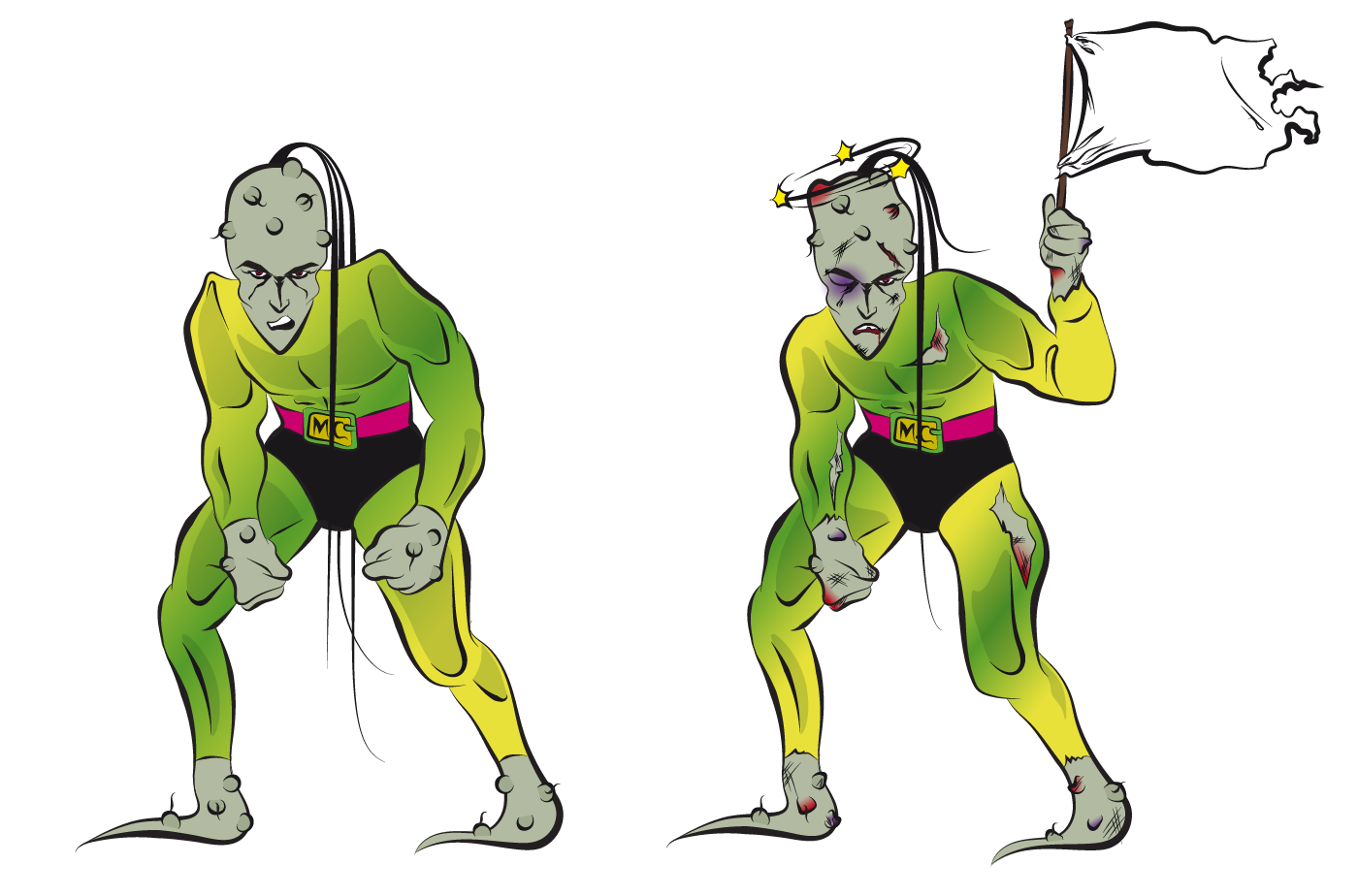 An army of invisible foes, microorganisms led by Mike Crobio.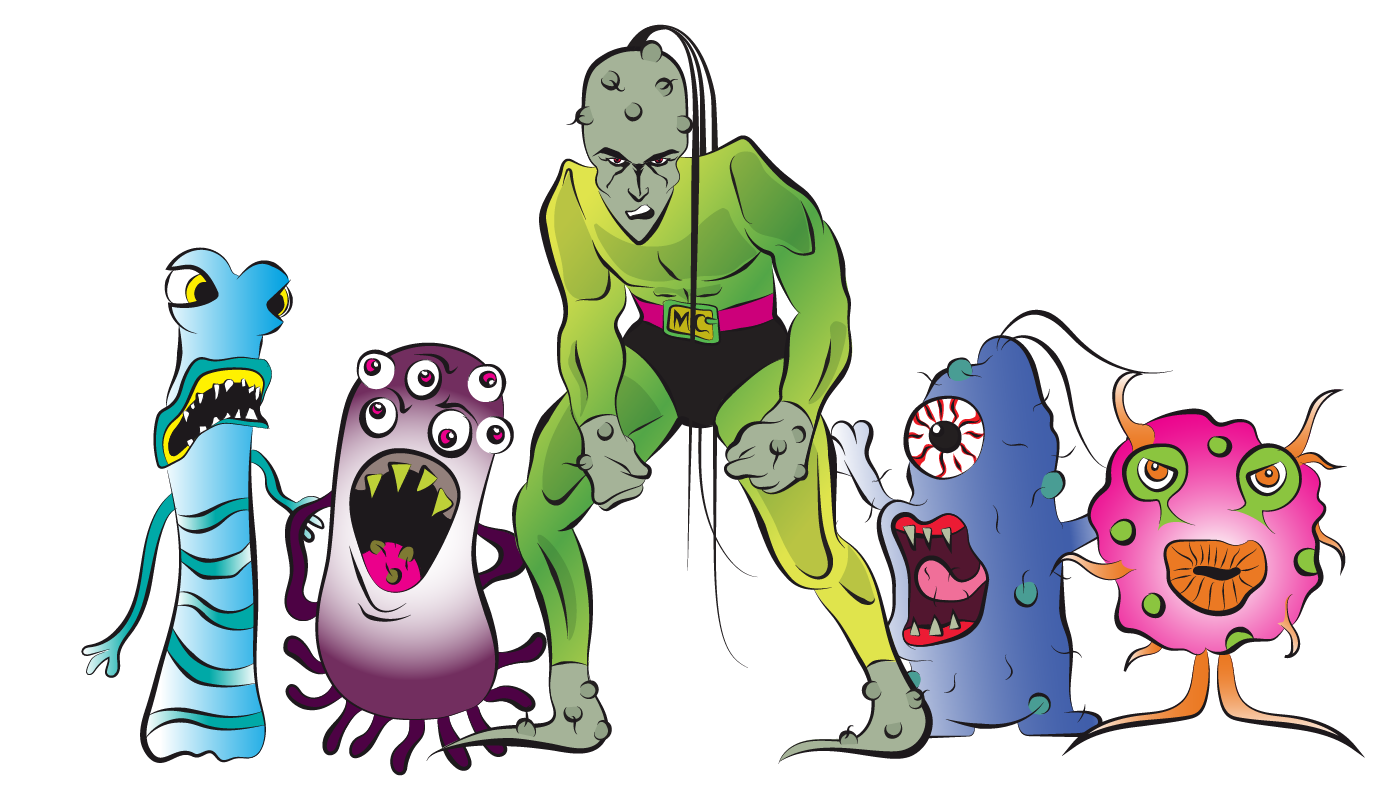 For Pfizer's booklet insert.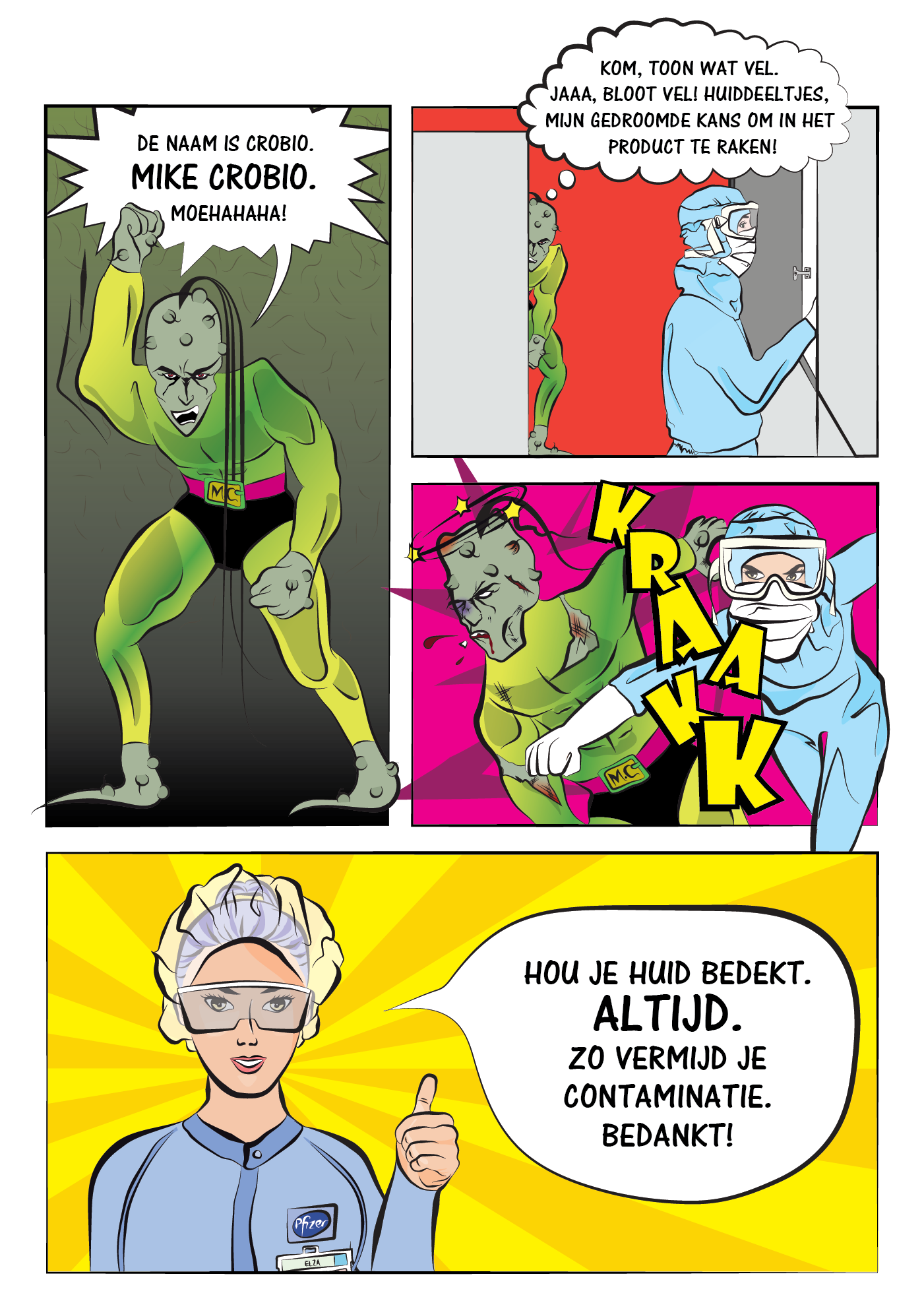 For display in production restrooms.